Global leaders and policymakers came together at the UN COP26 conference with the task of making the Paris climate goals, negotiated in 2015, a reality.
Impax is a strong advocate of collaboration between the policy and investment communities. As such we sent a delegation to the host city of Glasgow, where Ian Simm, founder and chief executive, and Chris Dodwell, head of policy and advocacy, participated in policy debates.
We have been sharing our written perspectives here during COP26, and we will continue to in the aftermath of the global climate summit.
Insights from COP26
Key outcomes and implications for investors.
COP26: Key outcomes and implications for investors
We believe COP26 has renewed confidence in an accelerated transition towards net zero
Foundations for global net zero: An investor's reflections on COP26
With the UN COP26 climate summit now behind us, it's time to assess what has changed and, crucially, what should happen next. 
Impax calls for policy roadmaps towards net-zero
COP26: Our Call for Action
In this short film (6 mins) shown at COP26, Chris Dodwell articulates the actions that we believe governments, companies and finance should take to accelerate progress towards global net zero.
Backing natural solutions to the climate challenge
Environmental degradation has brought us close to irreversible tipping points for nature.
Greening the real economy: An investor's perspective on COP26
The countdown to COP26
As the UN climate summit approaches, we reflect on action that we advocate to get on track for global net zero
Our people at COP26
Ian Simm
Founder & CEO
Ian Simm is the Founder and Chief Executive of Impax Asset Management Group plc, one of the world's leading investment managers dedicated to investing in the transition to a more sustainable economy. Prior to Impax, Ian was an engagement manager at McKinsey & Company advising clients on environmental strategy.
Outside Impax, Ian is a member of the UK government's Net Zero Innovation Board, which provides strategic oversight of public sector funding of energy innovation programmes, and is a board member of the Institutional Investors Group on Climate Change, the European membership body for investor collaboration on addressing climate change. He is also a commissioner with the Energy Transitions Commission, a global coalition of leaders developing transition roadmaps to achieve net-zero emissions. Between 2013 and 2018, he was a board member of the Natural Environment Research Council (NERC), the UK's leading funding agency for environmental science. He supports charities in the clean energy, healthcare and a range of scientific and environmental sectors. 
Ian has a first-class honours degree in physics from Cambridge University and a Master's in Public Administration from Harvard University. In the last century he initiated and led an expedition to complete the first summer crossing of the Sahara Desert by tandem bicycle.
Recent Insights
Five key lessons from 25 years of investing in the transition to a more sustainable economy
14 Sep 2023
Why Biden was right to veto legislation that would preclude ESG factors from investment decision-making in US retirement plans
24 Mar 2023
22 Nov 2022
Chris Dodwell
Head of Policy & Advocacy
Chris Dodwell is Head of Policy and Advocacy at Impax Asset Management, a specialist investor focused on opportunities arising from the transition to a sustainable economy.
Chris's team is responsible for advising Impax's investment teams on the impacts of public policy and leads the firm's work to support the development of new policies to accelerate a net-zero, nature-positive transition.
After qualifying as a solicitor at Freshfields Bruckhaus Deringer, Chris worked on climate policy for the UK Government for more than a decade, where he led the UK implementation of the European carbon trading system and the UK delegation to the international climate negotiations. Later, as Director of Climate Change at Ricardo Energy and Environment, Chris supported more than 15 countries in developing and implementing their national climate pledges under the Paris Agreement and was a key member of the team that founded the Climate Finance Accelerator, a UK Government-funded programme aimed at increasing flows of private investment into climate solutions in middle income countries.
Chris has a BA Hons from the University of Cambridge and an LLM in Environmental Law from University College London.
Recent Insights
In our sixth annual Stewardship and Advocacy report, we summarise our activities in 2022 and outline our focus areas looking ahead.
31 Jul 2023
Researchers from Imperial College London identified corporate projects that have delivered positive outcomes for companies and nature, offering insights on how to scale up efforts to address biodiversity loss
15 Jun 2023
The FCA's proposed Sustainability Disclosure Requirements would introduce unnecessary complexity for investors
30 Jan 2023
Our thinking on climate finance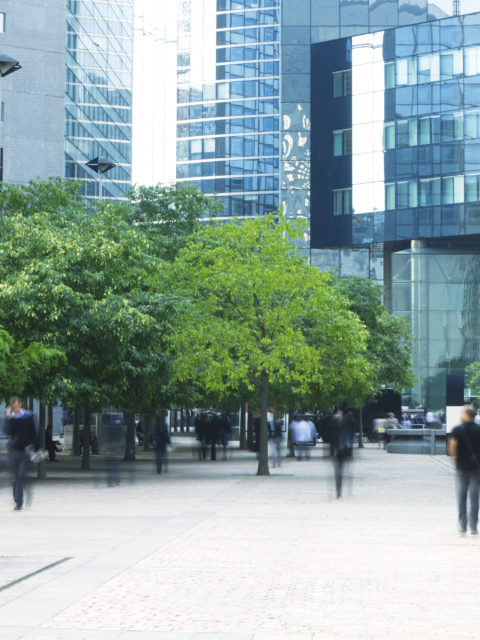 Responding to climate change – the "net-zero aligned" financial institution
Against a backdrop of rising pressure to respond to climate change, financial institutions, including asset owners and asset managers, ("FIs") are facing calls to declare themselves as net zero ("NZ").
Corporate net zero: we need a more sophisticated approach
The private sector holds the key to decarbonising the economy over the next quarter century.
Making green taxonomies less taxing: lessons from the last 20 years
As politicians unveil new environmental policies and business leaders seek recognition for their latest low-carbon commitments, others are wrestling with what "green" actually means.
Physical Climate Risks
Designing a resilient response to the inevitable impact of climate change
Clean Investment Roadmaps: A framework for building clean energy economies
This framework offers a blueprint for the enhanced collaboration between policy and investment communities that will be needed if we are to deliver the climate goals of the Paris Agreement.

Our partners at COP26
We are proud members and supporters of several organisations participating at the summit including: