Joseph Keefe
President
Joe is President of Impax Asset Management. Based in the Portsmouth office, he is responsible for distribution of Impax's full capabilities across North America.
Prior to joining the firm in May 2005, Joe was President of NewCircle Communications, a strategic consulting and communications firm specializing in corporate social responsibility and public policy communications. He served as Senior Advisor for Strategic Social Policy at Calvert Group from 2003-2005 and as Executive Vice President and General Counsel of Citizens Advisers from 1997-2000. He is a former member of the Board of Directors (2000-2006) of US SIF, the trade association representing asset managers and investors engaged in sustainable investing throughout the United States. Before entering the investment management industry, Joe worked in private law practice for 16 years.
Joe holds a Juris Doctor from the University of Virginia School of Law and a Bachelor of Arts in philosophy from the College of the Holy Cross.
Recent Insights
Why Biden was right to veto legislation that would preclude ESG factors from investment decision-making in US retirement plans
24 Mar 2023
22 Nov 2022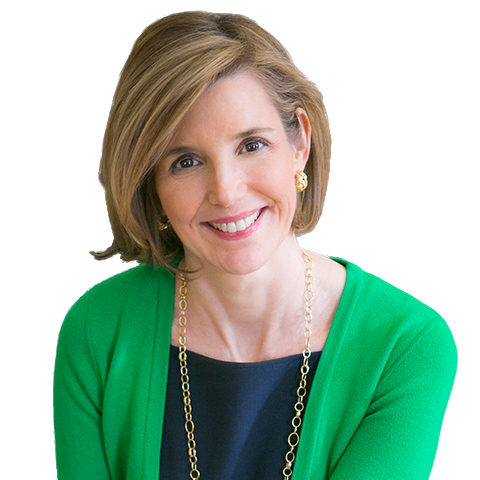 Sallie Krawcheck
Consultant
In 2014, Sallie collaborated with Impax President Joe Keefe to create the Impax Ellevate Global Women's Leadership Fund, which invests in the highest-rated companies in the world in advancing women's leadership. Today, that Fund is the oldest and largest in the gender lens investing space, and Sallie serves as consultant to Impax Ellevate team.
Sallie is the CEO and co-founder of Ellevest, a digital-first, mission-driven investment platform for women. Ellevest is one of the fastest growing digital investment platforms and has been named a #24 on CNBC's top 50 "Disruptor" list, #14 on LinkedIn's 50 "Most Sought-After Startups" (and #2 in New York) and one of Entrepreneur Magazine's Top 100 Brilliant Ideas. Sallie's professional mission is to help women reach their financial and professional goals, thus enabling them to live better lives and unleashing a positive ripple effect for our families, our communities and our economy.
She is widely recognized as one of the most influential women in business. In 2020, Barron's named her to its list of the 100 "Most Influential Women in the U.S." Inc. recognized her as a "Top Female Founder," and Fortune Magazine dubbed Sallie "The Last Honest Analyst." Forbes listed Sallie as the seventh most powerful woman in the world, and she was # 9 on Fast Company's list of the "100 Most Creative People in Business."
Sallie is the best-selling author of "Own It: The Power of Women at Work" and is chair of the Ellevate Network, a 150,000-strong global professional women's network.
Before launching Impax Ellevate and Ellevest, Sallie built a successful career on Wall Street: She was the CEO of Merrill Lynch, Smith Barney, US Trust, the Citi Private Bank, and Sanford C. Bernstein. She was also Chief Financial Officer for Citigroup. Prior to that, she was a top-ranked research analyst covering the securities industry.
Sallie received a Bachelor of Arts, summa cum laude, from the University of North Carolina at Chapel Hill and an MBA with honors from Columbia Business School.
Pax Ellevate Global Women's Leadership Fund Top 10 Holdings (as of 12/31/20)
As of 12/31/2020, Microsoft Corp. was 5.1% of the Pax Ellevate Global Women's Leadership Fund. Amazon.com, Inc. was 4.7% of the Fund. Estee Lauder Cos, Inc., The, Class A was 2.1% of the Fund. Starbucks Corp. was 2.1% of the Fund. American Water Works Co., Inc. was 2.1% of the Fund. Principal Financial Group, Inc. was 2.1% of the Fund. Autodesk, Inc. was 1.8% of the Fund. Coca-Cola Co. was 1.7% of the Fund. Koninklijke DSM N.V. was 1.6% of the Fund. Johnson & Johnson was 1.6% of the Fund. Holdings are subject to change.
RISKS: Investments involve risk, including potential loss of principal. The Pax Ellevate Global Women's Leadership Fund does not take defensive positions in declining markets. The Fund's performance would likely be adversely affected by a decline in the Index. There is no guarantee that the objective will be met and diversification does not eliminate risk. Equity investments are subject to market fluctuations, the fund's share price can fall because of weakness in the broad market, a particular industry, or specific holdings. Emerging market and international investments involve risk of capital loss from unfavorable fluctuations in currency values, differences in generally accepted accounting principles, economic or political instability in other nations or increased volatility and lower trading volume.
The statements and opinions expressed are those of the speakers as of the date of this event. All information is historical, not indicative of future results and is subject to change. This information is not a recommendation to buy or sell any security. Past performance does not guarantee future results.
For institutional communication only.
IMPX-20210128-0104